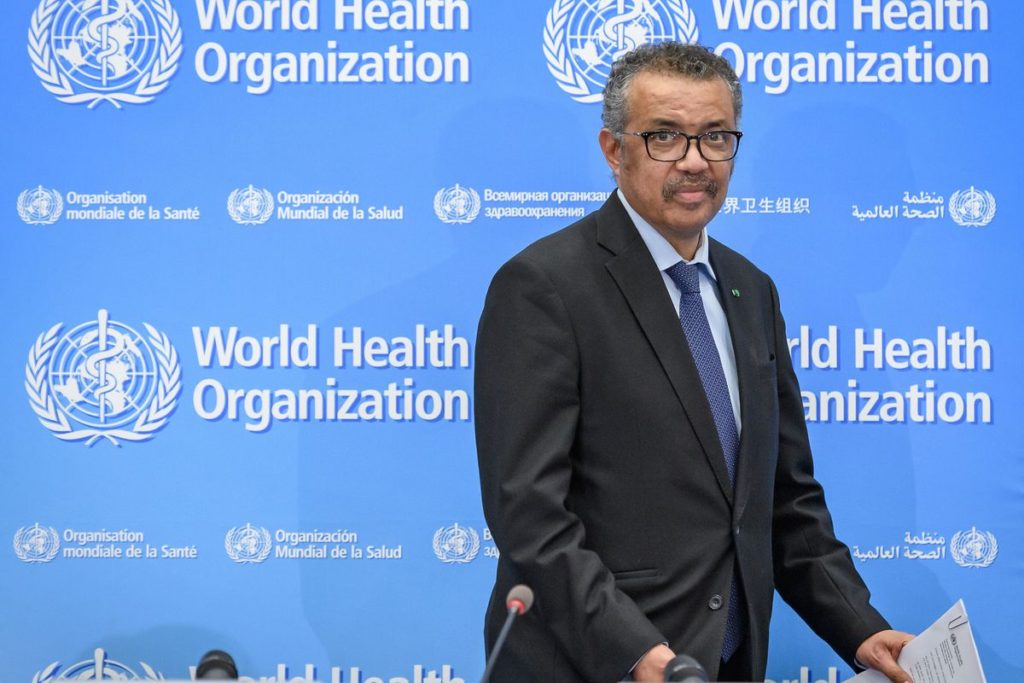 The World Health Organization pronounced COVID-19 a global pandemic on Wednesday as the new coronavirus, which was obscure to world health officials only three months prior, has quickly spread to over 121,000 individuals from Asia to the Middle East, Europe and the United States.
"In the past two weeks the number of cases outside China has increased thirteenfold and the number of affected countries has tripled," WHO Director-General Dr. Tedros Adhanom Ghebreyesus said at a press conference at the organization's headquarters in Geneva. "In the days and weeks ahead, we expect to see the number of cases, the number of deaths and the number of affected countries to climb even higher."
Tedros said a few nations have had the option to suppress and control the flare-up, yet he admonished other world leaders for failing to act rapidly enough or radically enough to contain the spread.
"We're deeply concerned both by the alarming levels of spread and severity and by the alarming levels of inaction," he said, just before declaring the pandemic. "We have rung the alarm bell loud and clear."
Cases in China and South Korea have fundamentally declined, he stated, including that 81 nations don't have any affirmed cases and 57 nations have 10 or fewer cases.
"We can not say this loudly enough or clearly enough or often enough: All countries can still change the course of this pandemic," he said. "Some countries are struggling with a lack of capacity. Some countries are struggling with a lack of resources. Some countries are struggling with a lack of resolve."
Pronouncing a pandemic is charged with major political and economic ramifications, global health specialists say. It can additionally rattle already delicate world markets and lead to more stringent travel and trade restrictions. WHO authorities had been hesitant to proclaim a global pandemic, which is commonly characterized as a disease that spreads far and wide all through the world.
WHO authorities expected to "make it clear" that the world was amidst a pandemic, said Lawrence Gostin, a professor and faculty director of the O'Neill Institute for National and Global Health Law at Georgetown University.
It "is clear" the new coronavirus has been a pandemic and WHO was "behind the curve," Gostin told CNBC on Tuesday.
Disclaimer: The views, suggestions, and opinions expressed here are the sole responsibility of the experts. No Insta Daily News journalist was involved in the writing and production of this article.