Project Introduction
Turtle King Finance- The first DeFi yield aggregator on Klaytn mainnet is officially launched.
Turtle King Finance Official Website:https://turking.finance/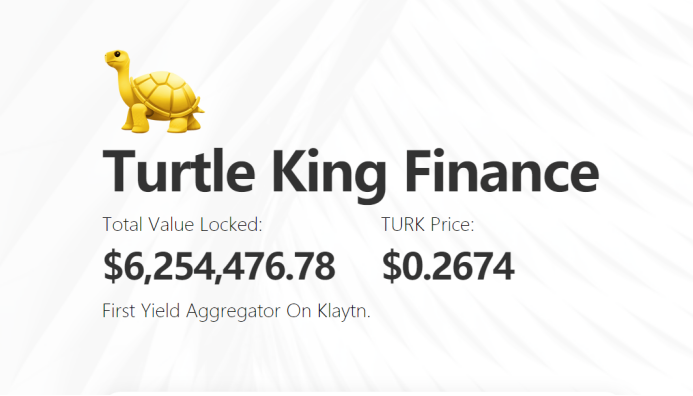 Turtle King Finance, as KLAYswap's first yield aggregator is inspired by the successful Bunny project on Binance Chain.
The Turtle King Finance platform currently supports more than 17 LPs from KLAYswap such as KUSDT-KDAI, KETH-KUSDT, KLAY-KSP, KLAY-KORC, KLAY-KXRP, KSP-KORC, and will continue to add More Lps in the near future.
Users only need to connect with their wallet and with a few clicks, it will automatically synthesize LP and stake it to achieve higher yield.
Besides that, Turtle King Finance has a function to automatically compound the income every hour, allowing users to free their hands while obtaining higher yield, and additionally rewards TURK as a bonus. However, it should be noted that withdrawals within 72 hours after creating the LP will incur a 0.5% handling fee.
Turtle King Finance will automatically convert 30% of the yield into TURK, and every time the yield amounts to 1KLAY, it will issue 5TURK to each user. As long as the price of TURK remains above 1KLAY/5 TURK, users are in profit based on the performance handling fee system. In addition, the project has obtained an audit report from the well-known security company called the SLOWMIST.
According to the person in charge of the Turtle King Finance platform: "All the performance fees in the platform are ultimately designed to ensure the sustainability of the TURK project and to provide benefit for users, TURK hodlers and supports alike. I Hope that various applications platforms like TURK could continue to develop on KLAY mainnet."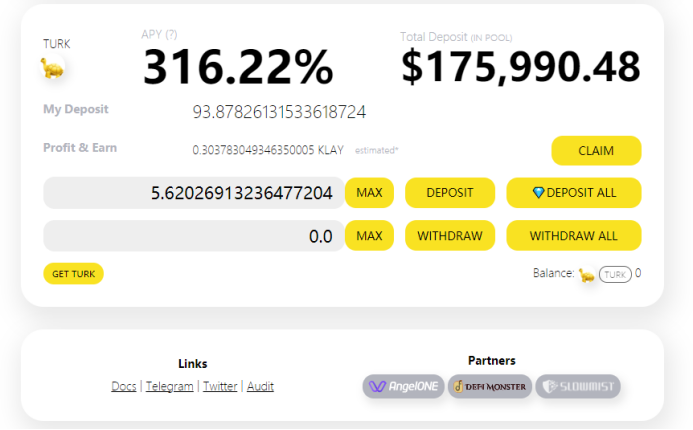 Prospection
Klaytn's high-efficiency and low-cost characteristics have attracted a large number of Korean users. It has become the most representative DEFI project in South Korea. With the development and growth of Klaytn, there is a lot of room for the development of DeFi products on each track. TURK was used as the first aggregator on the chain of Klaytn. Pool's high yield can attract Klaytn's huge number of users and funds into it. At the same time, improving the current ecology of Klaytn has the effect of mutual benefit. At the same time, the number of Klaytn account addresses is about 2 million, and at least 10% of users use TURK, which will also allow the TURK project grown by leaps and bounds. With the continuous improvement of various financial scenarios, TURK will also usher in an overall explosion of user growth.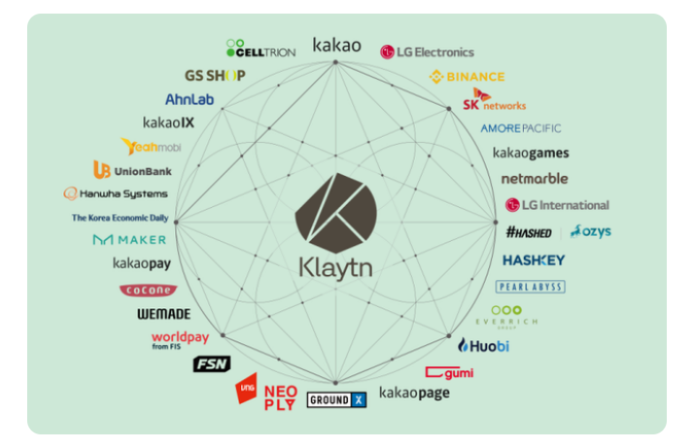 Disclaimer: The views, suggestions, and opinions expressed here are the sole responsibility of the experts. No Insta Daily News journalist was involved in the writing and production of this article.