The emergence of blockchain makes us all feel more convenient for decentralization, while the combination of blockchain and 5G technology is full of wireless imagination.With the rapid development of the global economy, many organizations have been quietly seizing the 5G plateau.
The US telecom giant AT&T was the first to independently research a patent for using blockchain technology in home user servers in 2016. According to the file description, this belongs to a decentralized and distributed secure home user server device. This patent is the first application exploration in the field of blockchain by the US telecom industry. This is also the first new attempt of blockchain +5G landing application scene.
At present, some innovative countries in the world have begun to use 5G blockchain to propose solutions around scenarios.NNEP serves as a representative of the New Era 5G project that India is focusing on. New Network Economy Protocol (NNEP) is a New network Protocol based on 5G, AI, LOT and blockchain technology. It aims to build a decentralized network infrastructure.On top of this new network protocol, NNEP will provide a series of distributed services, such as distributed node smart home, high efficiency and low cost enterprise CDN distributed storage, home traffic services, DNS and TORVPN based on 5G technology, intrusion detection system IDS, encryption and token economy.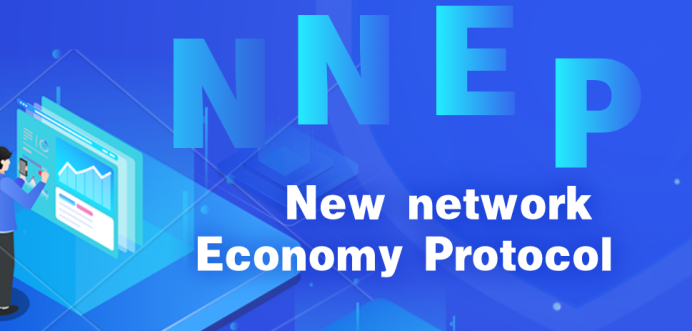 "5G and blockchain can empower each other more." 5G points to the Internet of everything. It is impossible to establish an effective profit model only by connection, because blockchain gives each node a ledger. However, the current bookkeeping efficiency of blockchain is relatively low. The ledger exists on several servers in the form of distributed storage, forming large-scale concurrent communication, and the signal throughput is large. The previous communication network capacity is unable to support it, and it takes a long time to store it once."Different from the centralized structure of the previous mobile communication network, 5G network will also be a distributed network, whose large bandwidth, low delay and large connection can support the large amount of concurrency required by the blockchain. Using blockchain in 5G will make 5G more reliable.
As a decentralized cloud system, NNEP is a distributed network that is open to all people to participate in freely and creates a new network ecological world. In ecology, token NNEP will receive a wide range of value applications, realizing barrier-free exchange between supply chain finance, leisure and entertainment, cross-border payment, daily shopping consumption and fiat currency.Create a transaction value token NNEP that is not bound by time, space, market or asset class.
In the future, in the era of 5G, NNEP tokens will bring unlimited rewards to every supporter who witnesses its growth. After all, in the early NNEP ecology, the circulation of NNEP tokens was very rare and their value was predictable.
The future of 5G is limitless, and the addition of blockchain brings a new reform to 5G.The 5G Internet of Everything can realize real-time and fast transmission of hardware data. The emergence of NNEP also represents that blockchain technology can provide decentralized solutions for large-scale collaboration between devices in the Internet of Things.
Recently, NNEP has received strategic investment support from the world's top telecommunications companies.Next, the two sides will conduct extensive cooperation on digital asset transaction security and international communication security prevention and control.
The author believes that the emergence of NNEP will become a new engine for the rapid development of blockchain +5G!Be optimistic about 5G era, with NNEP, you will also become the first group of people to eat crab in the world!
Disclaimer: The views, suggestions, and opinions expressed here are the sole responsibility of the experts. No Insta Daily News journalist was involved in the writing and production of this article.